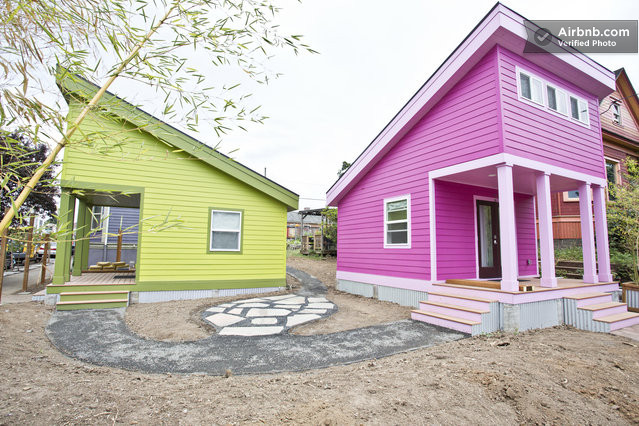 See the little pink house on the right there? That's where I am as I type this up. This adorable little guesthouse with a loft bedroom sits in N Beech St in Portland, OR. Which means we've arrived at our final vacation destination.
We left just before noon, said goodbye to our Astoria hosts (which were lovely people) and headed out on US-26 through all the crazy mountain terrain - again, lovely.
We stopped in Seaside to eat at Bigfoot's Bar and Grill - deep fried clams are quite yummy, who knew?
And....it actually rained. For the first time since we've come out west, it finally rained. We even had a spot of thunder here in the city. Not gonna lie, I'm slightly amazed. I mean...all the forecasts said it was going to be hot and sunny. But no, right now it's cool, breezy, and rained in.
I'm really comfortable.