This is Shadow. She is the new kitten I adopted yesterday. She's 4 months old, still very small, and quite lovable and playful. Currently she is residing in my bedroom with me, away from the rest of the house and my mom's feline creature. Shadow was a bit uneasy yesterday, she did a fair bit of hissing and growling, mostly at my mom. Fancy that....
She's quite taken with me now though, so I'm happy.
All in all, this turned out to be a quite wonderful weekend. Last Friday, the boy and I went to see the movie Brave.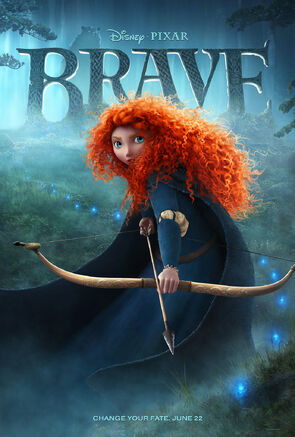 It was a good movie. I rather liked it, mostly because I'm partial to all that Celtic stuff. The accents were wonderful as well.
On Saturday, I finished a dress I'd been working on for a while now. I'll post more about that on my Lolita blog, seeing as it IS a Lolita dress. Sunday was fun. We did the mini-golf thing with the boy's family and I didn't do too bad seeing as it was my first time. We also went to eat at Buffalo Wild Wings and I can safely say that if we never go back it'll be too soon. The service is always horrible and the food....mediocre at best.
So all in all, good stuff. How was your weekend?